The Specialist Electric Bike Shop
At Torque Electric, we're dedicated to opening up the outdoors, and bringing a healthy active lifestyle to everyone. Electric bikes are more than just a gadget – they unlock the world!
Shopping at torque electric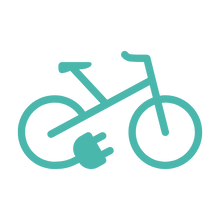 Free test rides
Give it a go!
As each bike is different, it's very important to be able to test your future purchase before making the commitment, which is why we offer free test rides for all our e-bikes.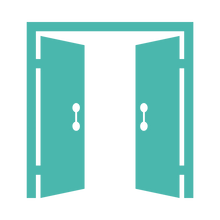 Welcoming environment
Here to answer all your questions
Buying your first bike can be mind-boggling and intimidating, which is why we pride ourselves on providing you with a welcoming environment, where we answer all your questions.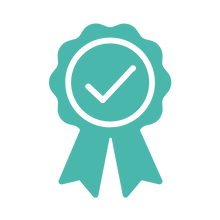 Quality brands
At the right price
We only stock quality brands which are known to perform well and each model is test ridden by our team. Most of our products are powered by Bosch giving you warranty and peace of mind.
Black E-Bikes Debut at 'the cycle show'

I was given an electric mountain bike from a friend. A lot needed to be done including fixing various parts so that it could be used again. Elliot and Kathee were so helpful. They stripped the bike back and rebuilt it so it now looks and feels brand you. I'm very lucky. Elliot and Kathee get 10/10!
Tim & Becky Coffin

Just bought an e-bike from Torque of Surbiton @torqueelectric. Fantastic service. They let me try several bikes first before I decided which one to buy. I opted for the Kreidler Vitality Eco 8. Nothing was too much trouble even opening up on a bank holiday Sunday for me to pick up the bike.
A definite recommendation from me if you're wanting an electric bike.
John Harrison
Fantastic experience with my recent e-bike service! I was impressed with the thoughtful approach and appreciated the excellent communication. Would highly recommend to any e bike owners looking for a high quality service- this shop is a brilliant addition to the neighbourhood!
Pam Cant
Excellent service. Very friendly and helpful. Great advice on the type of bike I needed. An opportunity to test ride and my bike was ready to collect in a couple of days. I can't wait to get started on it.
Jane Todd
Top quality electric bikes, repairs and maintenance of non electric. Small shop.
Richard Leather
Super attentive, knowledgable and helpful staff. Beautifully presented e-bike store. Such a lovely addition to Surbiton high street.
Umber O'Doherty
Great interior, nice selection of bikes, staff were very helpful
Kwan Miu
Excellent helpful staff, amazing range of bikes
cl l
Just had my bike done, very good Work, friendly staff he's name is Elliot
Luke Clark
So nice to have a local bike store in Surbiton! Was struggling to do some replacements and repairs on my bike at home so took it into the store who were very helpful in assisting me! Will definitely be back!
Alice Metcalf
This e-bike shop is very welcoming and well worth looking around. I have had an excellent purchasing experience. They were keen for me to try out the bike I wanted but thought I might need the next size. This was obtained for me to test out and is perfect for me. What service!
I recommend without hesitation. Super!
David Corner
Just collected my non-electric bike after having it serviced by Torque Electric. They've done a great job. They're friendly, knowledgable, efficient and good value. Would highly recommend
Daniel Wynn
Came in to sort my front inner tube with a patch kit. Elliot was very helpful and let me borrow some space to do it in addition to a tyre lever and pump. We even had a good conversation. Many thanks for the above and beyond service.

Wishing your new business lots of success.

Mo
Mohamed Moussa-Ben Ammar
Excellent experience dealing with Torque Electric. They quickly sorted out a problem we had with a loose battery and at a very reasonable price as well. Will definitely recommend to friends in the area.
Gareth Ffowcs Williams